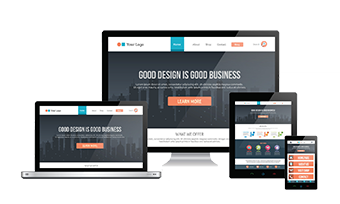 Website Design That Works
Your website should be more than just a page that comes up when someone types in an address. Your website should be a tool that builds your brand online and grows your business or organization. And just like you wouldn't hire someone to construct your house who doesn't know how to use any tool other than a hammer, you need to have a professional on your team who knows website design inside out.
At Jumpstart Media our designers have over 15 years of experience building websites that produce results and constructed using the latest technology. All of our websites are built using responsive design meaning your website will look stunning on any advice from computer to tablet to smartphone and laptop. Responsive design also eliminates the need for you to construct a separate mobile website, saving you money and the hassle of having to redesign your mobile website every time a new device hits the market.
To learn more about how Jumpstart Media can help you boost your online platform with a website, please contact us for more information.